YipTel Hosted Phone Systems

Take Your Business Everywhere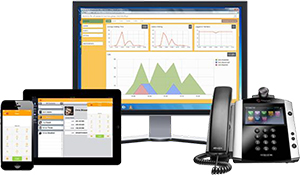 Overview:
Take Your Business Everywhere
YipTel is a new kind of Communications Carrier. We have the ability to deliver all of your Voice, Video, and Data needs safely and reliably from the power of the cloud. This allows your employees to communicate on desk phones, mobile devices, laptops, soft-phones with Voice and Video calling virtually anytime and anywhere.
Key Benefits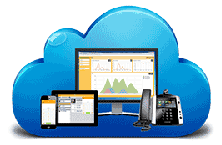 Affordable: While you can purchase or use your existing VoIP Phones on our platform* the majority of our clients simply have YipTel provide the phones and equipment they need as part of their low monthly costs. This way the equipment is fully managed and warrantied as well as it gives our clients the ability to change equipment at any time according to their needs. Reliable: Experience peace of mind knowing that your hosted phone system services with YipTel are on a fully redundant network with five nines reliability and backed up by our YipTel Service Level Agreement. Secure: YipTel delivers optional TLS encryption to provide safe and secure communication across our network.
Support: YipTel delivers a simple and easy web portal with your hosted phone system. Nobody knows what telecommunications is going to look like in the few years. With YipTel cloud services you will not need to worry about the changing technology. With continued software developments we will make sure you have the applications and technology to drive your business and without having to invest significant capitol. You will not need to depreciate antiquated equipment.
Easy as 1, 2, 3
First, as a Carrier YipTel can deliver a connection to your office that will provide Internet, Voice and Video communications to your business. Already have Internet? No Problem. We can likely use what you already have in place and with a quick test that we will verify for you. Second, we can install your phones and software on site or ship them to you and assist remotely if you prefer. Third, we provide personal user training on site or remotely as you request.
Top Features
1. Mobility Solutions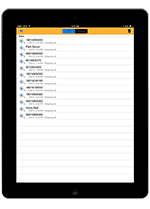 Mobile applications allow your business to connect to a hosted phone system from virtually any device at any location. Applications are available for your iPhone, iPad, Blackberry, Droid, Tablet, and Laptop – all delivering the power of VoIP.
2. Video Calling & Conferencing
These days, holding remote meetings with video features can significantly increase rapport and professionalism. Our cloud video capabilities deliver unprecedented video calling with video voicemail from your desktop, laptop, or mobile device.
3. Unified Messaging
Implementation of unified messaging provides text to speech transcriptions of voice mail, voice mail to email, visual voice mail, electronic fax, and internal chat.
4. Desktop Applications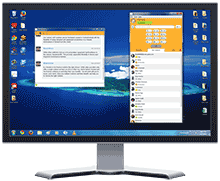 A desktop client delivers presence, instant messaging, video calling, a softphone, video voicemail, simultaneous ring, and much more. This client application combined with mobility will save significant time per day, per employee in improved productivity.
5. Multi-Media Call Center
Whether you need a simple operator group or the most advanced Multi Media and Blended call center queues, your preferred VoIP package should include the right call center solution for your organization.
6. Web Administration
Web admin portals are crucial. With that in mind, it's important that your solution is simple to use and accessible. Our portal will provide your business with 24hr access to your system to make changes and modifications to users and call flows from any location.
7. Multi-site & Remote Worker
Cloud-fueled applications are a must. Having readily available tools such as these will connect you to your multi-site organization via remote workers over dedicated or open internet connections.
8. Audio Conferencing
Finally, you have the option of taking advantage of powerful audio conferencing solutions with conference control from web and mobile devices for ultimate communication and record-keeping.
Features:
YipTel delivers the easiest and fastest way to connect employees and clients with powerful personal interactions. Now you can communicate face to face from virtually any device, (phone, pc, mac, laptop, room systems and immersive theatres) anywhere in a secure, encrypted, HIPPA compliant environment. Enjoy high definitionaudio and video quality with the YipTel Meeting Suite™ powered by Polycom®.
Proof Points
Studies have shown that video solutions within a business dramatically improve productivity, deliver powerful ROIs, and increase sales conversions.
55% of communication's impact comes from facial expressions and body language.
Flexible working improves employee productivity by as much as 39%.
People learn 38% more and are 43% more persuasive in face-to-face meetings.
Recent global survey found that video conferencing increased decision making by 87%.
94% of video conferencing users agree it helps them improve efficiency and productivity.
People who telecommute work an average of 7 hrs. a week more than a usual commuter.
It's all about connecting people anytime, anywhere with the power of the Cloud. YipTel Meeting Suite allows you to connect on a HD video/audio conference with the added benefits of application sharing, integrated chat, and presence integration. YipTel Meeting Suite is available on mobile devices, in a web browser, at your desk, or in the Conference Room.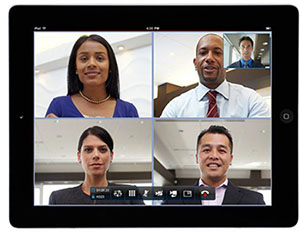 Social Media Integration
YipTel is the first carrier to deliver a presence-aware global directory that integrates Facebook, Skype, and Google Talk contacts. This enables you to IM your contacts to join a secure impromptu meeting.
Standards Based
YipTel is also unique in its ability to connect to existing video systems including Polycom, Cisco, Tandberg, LifeSize, and other H323 and SIP standard devices. With Cloud AXIS® you can invite mobile/tablet users, laptop users, and desktop users making it easy to extend video collaborative experiences anytime, anywhere.
Safe & Secure
YipTel provides the highest levels of encryption, allowing you to communicate in a safe and secured environment. YipTel is HIPPA compliant and offers the perfect solution for medical offices looking to provide billable personal interactions with their clients.

Scheduled or On-Demand
YipTel delivers static Virtual Meeting Rooms that include unlimited access with the option to upgrade to Cloud Axis. Polycom RealPresence® Cloud AXIS® Suite lets you easily arrange future meetings by automatically sending emails and calendar invitations, including a web link for simple click-to-connect convenience. Comprehensive host control features include high resolution content sharing that can also be initiated by anyone in the meeting; along with group chat.